Days
A new play by award winning playwright Susanne Crosby
In a future where the world is running out of power, teams of scientists are working on new ways to create energy.
One team suddenly comes up with an idea that could solve everything.
But their discovery has terrible consquences that nobody foresaw - and only one of them remembers...
A funny, exciting, escapist thriller about thinking things through, the value of now, and of love and family.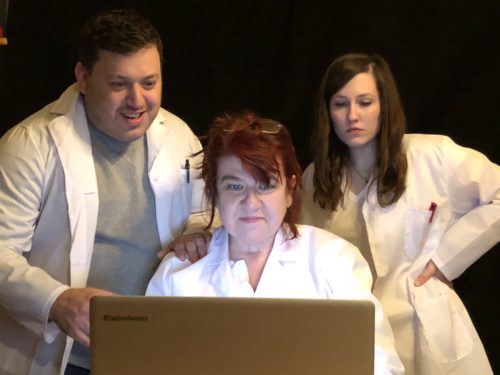 (L to R) Sam Razavi, Susanne Crosby, Jackie Harper
Twilight Theatre brought Susanne Crosby's "Waiting for Curry" to the Brighton Fringe in 2018, and was subsequently picked up by a London Theatre in January 2019. It won both popular and critical acclaim: Highly Recommended from Fringe Review and 5 stars from Meridian FM.
DATES WILL BE RESCHEDULED!
11 - 17 May 2020, 9.20 pm
Sweet Werks, 15-17 Middle Street, Brighton BN1 1AL
Tickets £9 (£7.50 concs) from www.sweetvenues.com / www.brightonfringe.org or tel, 07415 887676