Waiting for Curry
Four friends: two couples, and a lot of history.
The wine flows as they wait for their takeaway, they start catching up, as friends do – but there is something different about tonight.
Private thoughts start spilling over into polite conversation and suddenly they are sharing far more than they intended: longings, jealousies, and a secret past.
It's an evening that changes them and their friendships forever.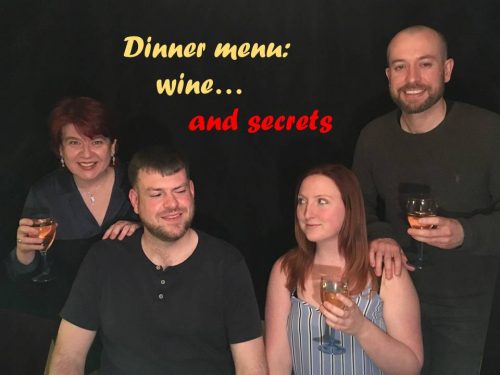 (L to R) Susanne Crosby, Matt Grief, Alex Louise, Alexander Bond
Twilight Theatre premiered the acclaimed comedy drama Waiting for Curry  by award winning Brighton based playwright Susanne Crosby to Hove Grown Festival in 2017. It went on to receive huge popular and critical success in the Brighton Fringe Festival 2018 with sold out shows and two extra performances due to demand. We were invited by the Kings Head Theatre in London to perform it there in January 2019.