We were due to be at the Brighton Fringe this May, but sadly the Fringe has been postponed: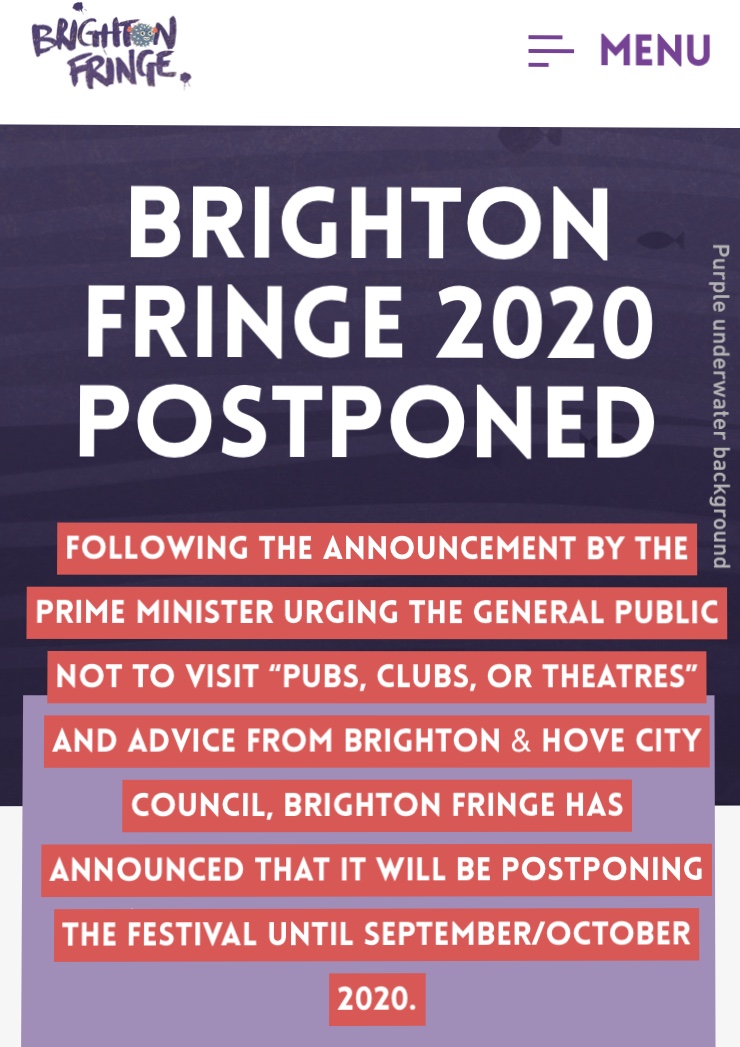 We are very sad that this has had to happen but of course we fully support the decision. We firmly anticipate bringing you our wonderful new play in the Autumn when the Fringe returns.
Until then, stay safe and look after yourselves and each other.
Suse