With the postponement of the Brighton Fringe, we plan on bringing you our new play "Days" when the Fringe is rescheduled.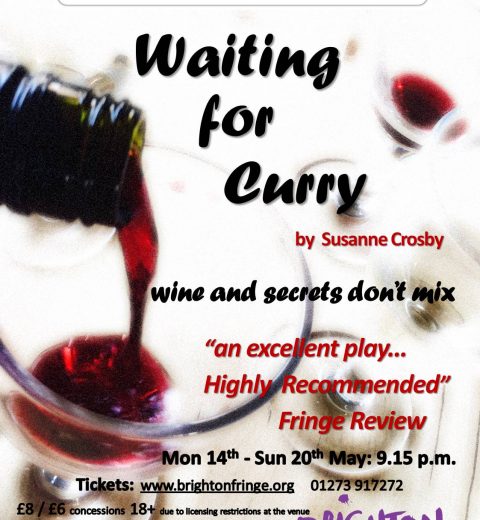 So we're very excited about our next play, "Waiting for Curry", which opens on 14 May and runs until 20 May, as part of the Brighton Fringe Festival. This play premiered at the Hove Grown Festival in 2017 for two nights and was a big hit (see "Waiting for Curry" previous productions tab). It was […]
Hope this year is treating you well so far – and that you have the dates of "The Session" and "Waiting for Curry" in your diary… we will be casting soon, watch this space for more information!